Discover Lady JB Owen's Philanthropic Endeavors That are Igniting Humanity!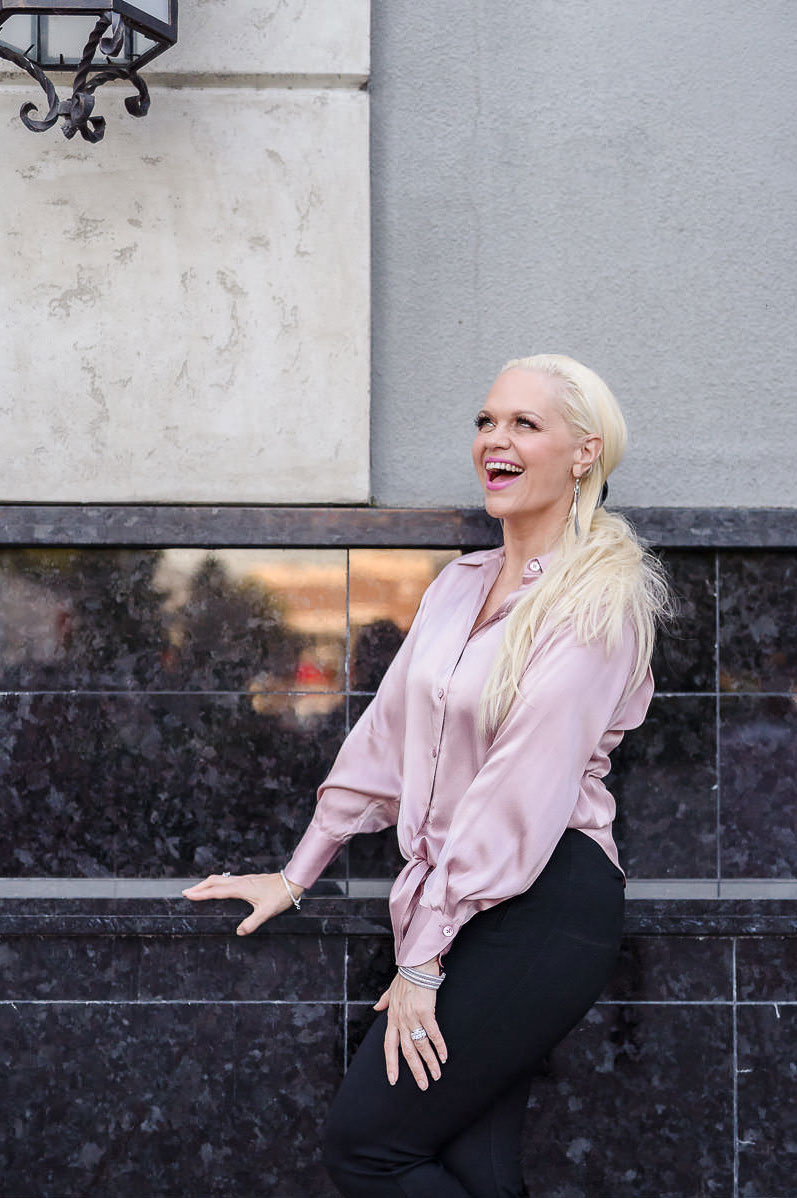 Lady JB Owen is a highly successful female entrepreneur, 22-time international bestselling author, founder, CEO, and philanthropist on a mission to ignite lives and impact humanity on a global scale through storytelling and charity initiatives. JB is CEO and Founder of Ignite Publishing™, the leader in empowerment publishing, and has been paving the way for authors worldwide to tell their personal stories to motivate, inspire, and uplift readers. Lady JB Owen has been knighted by the Royal House of Cappadocia and The Royal Order of Constantine the Great and Saint Helen for her entrepreneurial and philanthropic work with Ignite Publishing™, JBO Global INC., and Lotus Liners and her humanitarian work through the life-changing initiatives she runs and the extensive charity work she does.
Lady JB and her Ignite Publishing™ team proudly support the Ignite Possibilities School of Hope charity initiative, which JB founded in partnership with the nonprofit Classroom of Hope. Developed to coincide with the release of Ignite's international bestseller Ignite Possibilities, the School of Hope initiative raises money to build an eco-block school in Indonesia to allow rural and impoverished students access to the literacy and education they deserve, all while empowering the local community and building with local partners to enrich the local economy. They also recently expanded their mission to include 100 eco-block homes too.
In the past, Classroom of Hope has built schools in Laos, Myanmar, Rwanda, Cambodia, and Indonesia and has seen incredible results from these schools. They have found that not only do these young students gain access to an education, but the school enriches the entire community, providing a safe space for children and a place that empowers the community to lift themselves out of poverty. The School of Hope will have this same life-changing impact.
The current cost to build a school in Indonesia is $35,000 and through Ignite Publishing™ and Lady JB Owen's fundraising initiatives, partnerships, and donating all the online proceeds of their book sales, they have raised thousands of dollars toward their goal. This year, JB Owen also recently expanded her vision to building 100 eco-block homes in Indonesia, also through her partnership with Classroom of Hope, which she has named Homes for Hope. Lady JB was instrumental in working with Classroom of Hope to engineer and create Homes of Hope, which took two months of careful planning. Homes for Hope uses eco-blocks made from recycled plastic to quickly build durable homes for families still recovering from a 2018 earthquake in Lombok, Indonesia. Indonesia has some of the most polluted rivers and coastlines in the world, with tons and tons of plastic being dumped into their waters. Eco-blocks are made from this waste to combat pollution and help to heal the environment. Every home rescues 1 ton of plastic waste from oceans and rivers.
One of the main ways Lady JB Owen fundraises and raises awareness for the School of Hope and Homes for Hope is through her and her husband's Ignite Possibilities™ summer cycling trips. For the past three years, JB Owen and Peter Giesin have been cycling across Canada on their tandem bicycle to raise money for charity.
In 2020, the very first year of their now annual cycling trips, the two cycled 5,000km from their hometown of Red Deer, Alberta, all the way to Ottawa, Ontario. That year, JB fundraised for the Sunshine Foundation, a Canadian charity fulfilling custom-made dreams for kids and youth in Canada living with severe physical disabilities or life-threatening illnesses for over 35 years. Fundraising during the cycling trip was a huge success, attracting thousands of dollars in donations for the foundation.
In 2021 and this year, 2022, JB and Peter raised money for their School of Hope initiative. In 2021, they cycled 6,500km from their hometown up to the Alaskan border and back, and this summer, the two have been accomplishing a 10,000km coast-to-coast goal that takes them from British Columbia to Newfoundland. Along their way the couple raised both awareness and funds toward the school's completion.
Alongside Classroom of Hope, JB and Ignite Publishing™ also support authors through the Ignite Scholarship Program. The scholarships provide assistance to up-and-coming authors who want to train with Ignite and write their story. Scholarship authors have appeared in Ignite's internationally bestselling compilation series and have received Ignite's extensive publishing, writing, branding, and marketing training. The Ignite scholarships are offered to those who are facing financial difficulties that aspire to write their empowering stories. Since its inception, more than 100 authors worldwide have received financial aid to publish their stories.
Lady JB also loves to give back to youth who seek the guidance of an expert mentor to help them fulfill their entrepreneurial dreams. JB Owen proudly mentors young aspiring entrepreneurs to share with them her business, branding, and marketing expertise so they can have the solid knowledge base they need to achieve their goals as up-and-coming entrepreneurs.
Through her work with Ignite Publishing™ and her mission to positively impact humanity and ignite every life on this planet, Lady JB Owen is making a difference through the stories she publishes and the charity initiatives she runs with her publishing house. Through Lotus Liners and the eco-homes she is funding, her impact on the environment is helping save tons of waste from landfills and polluting oceans. With all of JB's philanthropy work, her motto remains the same: "If you want to make a difference, you have to be the difference."
In 2007, JB Owen began changing the narrative on menstruation while positively impacting the environment. As the creator of Lotus Liners, a company that develops and sells stylish, washable, and reusable feminine hygiene products, JB tackled the non-existent market for non-disposable feminine products, designing and manufacturing a better, healthier menstrual product for women of all ages around the globe. Lotus Liners, which appeared on season 13 of Dragon's Den, was created to eliminate the stigma of menstruation for young girls by creating period products that are fashionable, functional, and comfortable. The average woman spends $12,000 in her lifetime of disposable period products and close to 20 billion disposable period products go into landfills every year in North America alone. These eco-friendly products are changing the game and have the possibility of saving, on average, over 10,000 disposable period products from landfills for every woman who chooses these reusable hygiene products.
Lotus Liners have been sold around the globe, donated to various charities and young girl initiatives, helping thousands of women feel better about themselves and improve their health.
In her family life, JB Owen believes in providing her children with a worldwide education that allows them to give back. In 2016 and 2017, JB took her kids out of school and traveled for 12 months to 11 different countries forming the Just Give World Tour to raise 1 million dollars for charity. JB and her two children, ages 8 and 11 at the time, did everything from digging toilets, teaching English, helping injured animals, and supporting Syrian refugees. That life-changing trip of giving back, delivering school supplies, and helping those in need has sparked her family's love of giving back to communities that need it the most. That desire to lift up humanity and inspire others is echoed in everything JB Owen does.