Press Releases & News Articles
Ignite Humanity : Cycle 10,000 km across canada 2022!
Ignite Humanity documentary begins and Wisdom from the Back of a Bike launch!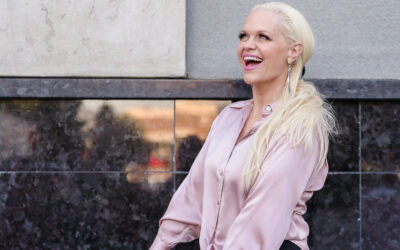 Lady JB Owen is a highly successful female entrepreneur, 22-time international bestselling author, founder, CEO, and philanthropist on a mission to ignite lives and impact humanity on a global scale through storytelling and charity initiatives. JB...
read more
Press Releases & News Articles
6500km Bike Across Top of the World Highway 2021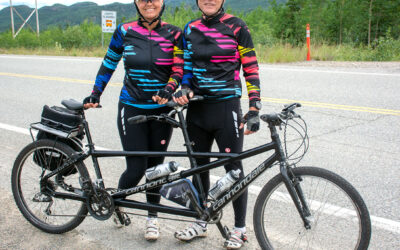 By Morris Prokop on July 30, 2021  White Horse Daily Star JB Owen, Founder and Publisher of Ignite Publishing, and her husband, Peter Giesin, CTO (Chief Technology Officer) of Ignite, are travelling up to the Top of the World near Dawson City for a...
read more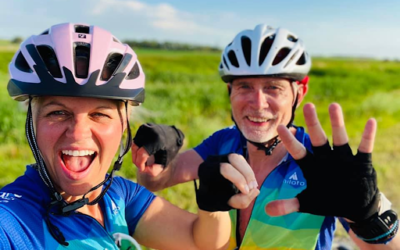 Jul 5, 2021 4:18 PM By: Alaska Highway News A couple from Red Deer is passing through Fort St. John on July 5, aiming to reach Alaska by bike and with the goal of raising $35,000 to build a school in Cambodia. The tandem cycling duo of JB Owen and...
read more
We've Reached the end! 5000km biked across Canada with Ignite Possibilities!
The Ignite Possibilities Tour kicked off in Red Deer, Alberta, and will travel east across the beautiful Canadian countryside and wrap up as we pedal into the city of Halifax.
While challenging the norms, empowering others, and standing up for the paradigm of possibility, JB invites others to challenge their limiting beliefs and go after their dreams. Through her fun-filled and outlandish determination, JB uses her skills, contacts, and perseverance to inspire others as they launch themselves on the road to achieving their dreams. She breaks down the idea of impossible and prove that we can accomplish our aspirations by working towards them with a firm conviction of the mind.
JB's journey will took her across Canada and to London, Paris, New York, Tallinn, St. Pete Beach Florida, and Beirut. She explored what possibility means in those countries, what believing in possibilities can accomplish, and show that no matter where you start from, you can achieve all that you desire. She also highlighted the importance of redefining values, awaking the power from within, and reconditioning the mind to focus on results — turning on the possibility factor. 5000km Bike Across Canada Tour 2020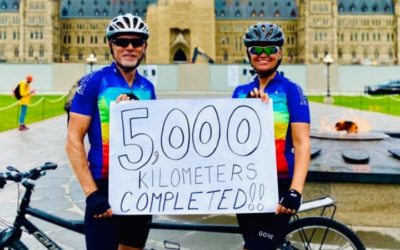 By Josh Hall (Twitter: @Vancan19) of Red Deer News Now Sep 13, 2020 | 1:23 PM A Red Deer couple returned home this week following a 5,000 kilometre tandem bike ride across Canada. JB Owen and Peter Giesin married three years ago, with the former...
read more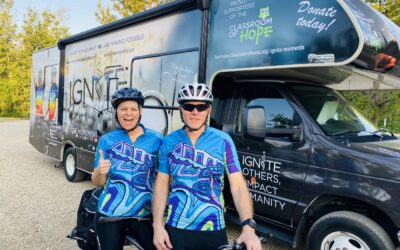 Lydia Chubak CTV News Published Friday, August 14, 2020 7:12PM EDTTIMMINS -- The pandemic has affected all of us, but an Albertan woman is refusing to wait for life to get back to normal. JB Owen, who recently turned fifty years old, jumped on a...
read more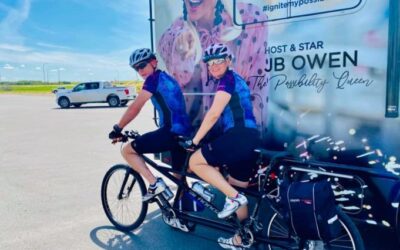 By Mallorie RastKindersley Social Published July 22, 2020Red Deer local JB Owens passed through Kindersley last night as part of her over 5,000 km cycling journey from Western Canada to the Maritimes. Only one of Owens' five remarkable goals, the...
read more