"Ignite Your Life For Women", 35 International Female Authors Created A Phenomenal Book To Change The Life Of Every Woman, That Is Like No Other; Destined To Impact The World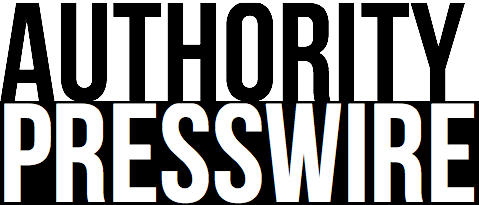 Ignite Your Life for Women takes readers on an epic journey as each author describes an "IGNITE" moment that catapulted them forward & transformed their lives. You will discover powerful "ignite" moments for yourself & feel motivated to take action.
Thirty-five heartfelt stories of perseverance, determination and overcoming odds, inspires readers to pursue their dreams and go after their greatest desires. Each page motivates and encourages others to live their life to the fullest, focusing on areas of Personal Growth, Business/Finances, Health/Wellness, Relationships, Parenting and so much more. This book addresses most areas of a woman's life, with tips and tools on how to step into a change as well as how to improve it.
Every story is designed to have readers up moving, doing and creating change immediately. The book includes action steps, written by each author – of the tangible things they did to reclaim their lives and skyrocket their success. It motivates the reader to take action and accomplish long-cherished dreams.
"Ignite" moments are those life-altering moments of decision we remember profoundly, yet recognize their impact only after becoming consciously aware of the long-term effects. Recognizing our ignite moments helps us see ways we can improve and redefine our current experience. Authors came together to produce this book with the hopes of igniting other women to uncover their amazing potential and live their most spectacular lives.
Proceeds of the book will go to support underprivileged girls and women facing financial hardships, through the donations of washable feminine products. Authors will also donate copies of the books around the world to their local charities and support centers with the hopes of encouraging all women to IGNITE THEIR LIFE.
Despite personal devastation and life-threating events shared, this book leaves you feeling encouraged, excited and enthusiastic about reaching your own greatest potential. It weaves you through the victories and values each author learned, gleaning insight and inspiration at every turn. The authors span the globe: Canada, United States, Australia, Hong Kong, Italy, England, Germany, Singapore, and New Zealand, making this book like no other, as thirty-five successful and acclaimed individuals in every sector of business come together to make this book an international success.
The 35 contributing authors: Alex Jarvis, Andrea Reindl, Angela Legh, Annie Lebrun, Astuti Martosudirdjo, Carol Benson, Catherine Malli-Dawson, Cynthia Morgan, Deepanjali Sapkota, Dr. Judy Gianni, Georgia Vanderville, Heather Kerr, Helle Brodie, Jade Green, JB Owen, Jenni Walke, Jennifer Monaghan, Joanna Mercado Peters, Karyn Kerr Pettigrew, Katarina Amadora, Lourdes Aldanondo, Marnie Tarzia, Phyllis Roberto, Rosalyn Palmer, Rusti L Lehay, Shannon Silvermoon, Shirley Whing Chow, Stacey Yates Sellar, Susanne Rodriguez, Suzanne Hall, Taranum Khan, Trish Mrakawa, Valentine Owen, Virginia L Lehay, and Vivien Hunt.
Lisa Nichols- Speaker, Author and Celebrity from the movie, The Secret says, "You are the designer of your destiny: you are the author of your story." Beautifully exemplifying Lisa's sentiments, Ignite Your Life For Women shows how you too can create that in your life."
Hailed as one of the most sought-after female motivational speakers, Nichols lends her support and wisdom to this beautiful book. She invites readers to dive deep into the learning and uncover their own experiences that may have come wrapped in sandpaper but became defining moments of self-love and personal success.
Ignite Your Life For Women is the vision of JB Owen, an international businesswoman, world-class speaker and best-selling author, who is passionate about inspiring women to believe in their dreams and become the fullest expression of themselves. She has created the Igniteyou.life platform to support authors in sharing their true-life stories and becoming published.
To get your copy now, go to https://www.igniteyou.life/product-page/ignite-your-life-for-women-1
Meet 21 of the 35 international authors in San Francisco May 16-17th, 2019 in a weekend of workshops, book signings, speaker panels, and an evening book-launch extravaganza. https://www.facebook.com/events/724907494578701/.
Authors Testimonials:
"Sharing this writing journey with these 34 other amazing women has been a joyous experience. My lifelong dream of becoming a published author has come true in the best possible way. I am so excited to continue on this path in upcoming Ignite Your Life books. Thank you so much." Phyllis Roberto – Canada
"To write my story, I knew I needed to step over a threshold of fear!! That I did! It was a once in a lifetime opportunity to be a part of this team! I hope this book will ignite your life with love." Jennifer Monaghan – Canada
"JOY' pure joy, To have the opportunity to be part of this, to be able to collaborate, evolve and grow in a supportive space with 34 other beautiful women! A powerful process expressing a feeling, emotions popping… but knowing all the time, it will help you, help others," Alex Jarvis – Australia.
Readers reviews:
"I couldn't wait! I had to open it as soon as it arrived! The unraveling of events is like watching a Warner Brothers production. I could feel my heart racing at pivotal moments. The writing is picturesque. Their honesty is moving." Valrie B.
"Very inspiring and heartwarming. A wonderful read of real women who faced their worst nightmares and challenges and found their real selves in the process. A book that will strengthen your belief in good and inspire you to find and love yourself. A must read!" Julie S.
MEDIA CONTACT
Company Name: Rise Up Media & Marketing
Contact Person: Tom Chesser
Email: [email protected]
Phone: 210-289-5996
Country: United States
Website: http://riseupmedia-marketing.vcardinfo.com/