JB OWEN EMPOWERS WRITERS TO TURN IDEAS INTO BESTSELLERS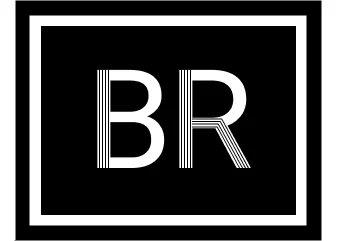 Everyone has a story to tell, but putting pen to paper and sharing that story is a tough challenge. Many writers are lost when it comes to telling their stories in a compelling way, or simply understanding the process of publishing their words. JB Owen knows the drive to write and share comes from a deeply personal place, and she's made it her mission to turn others' simple concepts into captivating books.
HELPING WRITERS FROM ALL WALKS OF LIFE
To turn writers into bestselling authors, JB Owen started Ignite Publishing in February of 2018. The goal is to help writers, from all walks of life, share their unique stories. Anyone from natural-born writers to coaches, speakers, and enthusiasts are capable of taking their ideas and becoming respected authors. Whether they have an instructional booklet or a great piece of literature, it's natural to want to share what they've created. Ignite is there to support them in producing only the most empowering content possible. Owen has made it her mission to guide others and show them how they can "Ignite" their lives, by walking them through the publishing process.
"A plan will always be just a plan until you make it a reality…Incredible is just waiting for you," JB Owen said.
CREATING A COMPANY DEDICATED TO SHARING PERSONAL STORIES
The idea to help other writers get the ball rolling came to Owen while she was attending a conference in 2018. She saw the impact speakers had when sharing their personal moments about life and business on stage. Speakers wanted to be heard, while audience members devoured their vulnerable tales. These stories came from the heart and explained those moments that change everything, sending people on a new path. These are what JB started calling "Ignite Moments," which open your mind to a new understanding of the world.
Seeing firsthand how powerful these shared "Ignite Moments" were, Owen was compelled to do something. She felt if those moments could inspire people on a wider scale, many more could experience what she saw that day at the conference. She also wanted to help speakers and writers heal by sharing their experiences to help others in a profound way. JB has combined her passion for business with fierce style, making her and the publishing company a powerhouse for sharing Ignite stories in the form of books.
JB works with over 700 authors to provide readers with the best quality content that is both energizing and inspiring. Through shared experiences, people can learn from others' mistakes and even Ignite possibilities in themselves. In the last two years, JB has published 17 international best sellers in the areas of partnering, leadership, health & wellness, adventure, consciousness, and many more. Her goal is to ignite a billion lives through a billion words.
"The most successful people make other people successful," JB Owen said.
Ignite quickly became more than your average publishing company, but more of a safe space for personal empowerment and a haven for those seeking transformation. To this day, Ignite publishing has helped many people reach their full potential. To learn more about world-renowned leader and entrepreneur JB Owen, find her on social media here.