JB Owen Ignites Happiness At The 2022 International Day of Happiness Networking Event To Break The Guinness Book Of World Records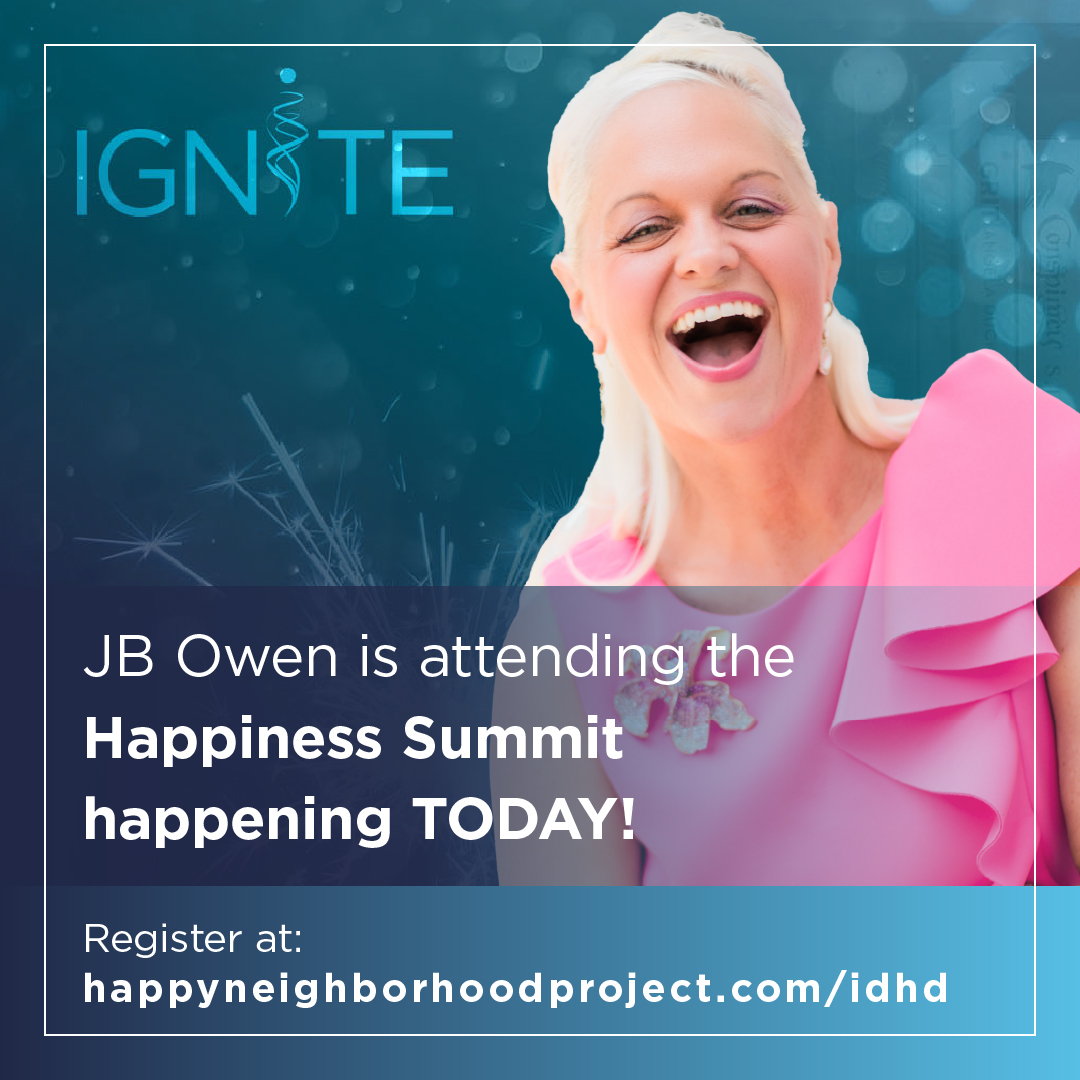 JB Owen, author, speaker, and entrepreneur, attended The Happy Neighborhood Project's International Day of Happiness networking event on Friday, March 18th, 2022, to help them break the world record for most people speed networking. Owen's core values are based on helping others empower themselves and discover their Happiness, so she was also there to represent her company's powerful, inspirational publishing work. Ignite is the leader of empowerment publishing and has helped over 700 authors share their authentic stories in their bestselling compilation books.
Forbes called JB the "heart-centered publisher," so she knows that leading with heart means prioritizing Happiness for all people. Much of her charity work and upcoming projects focus on this. Her charity work with her initiatives, School of Hope and Homes of Hope, raises money to build schools and homes for those in need in Southeast Asia. Her upcoming book and docuseries project, Ignite Humanity, brings together powerful thought leaders with a mission to inspire all of Humanity through heartfelt storytelling.
All of this makes JB Owen an authority in Happiness, which is why she was so thrilled to attend the event. She says, "Happiness is about aspiring to create the life we dream of. It is imagining, then doing. It is envisioning it, then accomplishing it. It is thinking about what makes you happy and knowing it is 100% possible for you."
To learn more about JB, visit https://jbowen.website.