JB Owen's Collaborative Book Showcases Inspiring Stories Told by Women for Women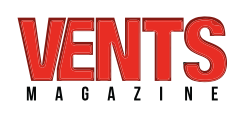 Storytelling has been a way for humans to connect with one another for thousands of years. By sharing stories with one another, people can connect and relate to each other's life experiences in ways that can unite them and generate empathetic responses.
The process of storytelling can be healing for both the author and the reader. JB Owen, a female philanthropist and founder of the empowerment-driven publishing company Ignite Publishing, has dedicated herself to helping people express their stories in a way that allows them to process their life experiences and feel empowered while doing so. In collaboration with a total of thirty-five female authors, Owen released her first book with Ignite Publishing, "Ignite Your Life for Women," a compilation book showcasing inspiring stories told by women for women. The book launched in just four months and became an international best-seller in 9  countries on Amazon. This collection of real-life stories written by thirty-five different women features tales that are intended to inspire, evoke emotion, and transform a person's views on life in positive ways. Each heartfelt story holds a life lesson and shares the "ignite" moment in the author's personal life that changed the trajectory of their path. Through their Power Quotes, Conscious Intentions, impactful stories, and valuable Action Steps, the female authors of "Ignite Your Life for Women" aim to ignite readers to follow their dreams, go after their goals, and live their best life possible.
JB Owen sees the power that words can hold and has made it her mission to change the world through compelling, heart-touching storytelling. "I felt that if we could share those intimate moments of growth and what became of us from them, we could inspire people who have been through the same thing, are going through the same thing, or in some ways have been prevented from ever having that experience," said Owen, founder of Ignite Publishing and one of the authors featured in "Ignite Your Life for Women." "When we tell our story, we are releasing the burden we place on ourselves and using it to benefit others. Doing so allows us to heal in a profound way. We move beyond our initial trauma and show people if we can do it, they can do it also, creating a road map of inspiration for them to follow." 
As a publisher, JB Owen makes it her mission to uplift authors and give a voice to people who did not previously have the courage to tell their stories. By founding Ignite Publishing, Owen has created a space for aspiring authors to share their personal stories and moments of inspiration with the world.
Women face many obstacles throughout their lives, and "Ignite Your Life for Women" was written to provide hope and inspiration to women around the world who face these obstacles. The relatable and heartfelt stories written by the thirty-five women who collaborated on this book are authentic, unapologetic, and uplifting. 
To follow the latest updates from JB Owen, visit her Instagram at https://www.instagram.com/jb_owen_/.